Date/Time
Date(s) - 27/08/2019
10:00 am - 4:00 pm
Location
Exchange Tower
Categories

Expert to Influencer Masterclass
 
We are in the centre of 
the perfect storm.
According to US Labour Studies, by 2020 50% of the workforce will be self-employed. Along with that, more than 60% of small businesses in Australia are started by women.
In 2015, Futurist Dr. Graeme Codrington identified that one of the most in-demand skills through to 2025 is Personal Branding. The ability to self- promote, share your expertise and self-manage is the new version of bullet-proofing your career.
As a result, we have two groups of people who need each other:
Experts in their industry who need marketing support to market them to grow their practice and stand out from the crowd.

Marketing and Support staff, especially women and working mums, who have the ability to leverage their expertise to help these experts grow their practices.
This program has been designed to provide you with the skills and practical tools to not only be able to help an expert grow their practice but to help you market yourself to find those who need your support.
As a result not only will you have a highly relevant and in-demand set of skills setting you up for the future, you will also
be able to set yourself apart from others competing for similar roles

provide a unique value proposition to be able to work with your dream client

become a revenue generator rather than a cost centre for your expert.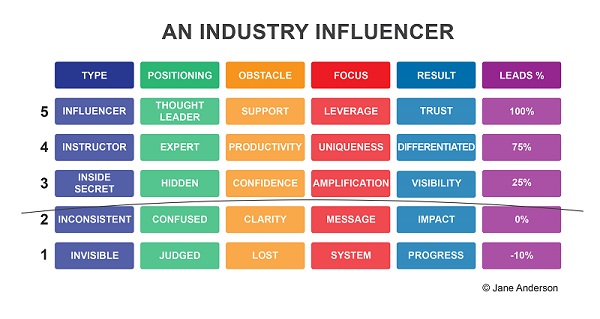 Who program is suited for:
Business Coaches who support experts, speaker, trainers, coaches,and consultants
Business Managers or Virtual Assistants who support Experts, Consultants, Speakers, and Coaches
Marketing Consultants who manage or advise marketing activities for Industry Experts
Copywriters who support experts with blogging, web copy and marketing expertise
Experts in their Industry just getting started or working alongside their Business Manager
Topics covered include:
Database Management: How to establish, grow and maintain your database to achieve a 40% open rate.
Tribe Building: Identify the specific metrics need to ensure your practice not only survives but thrives
Call Cycles: Create the ideal habits and routines for the greatest impact on your revenue targets
Email Marketing: Explore the hidden secrets to increasing your open rate in your newsletters and reducing unsubscribes
Social Media Marketing: Build your confidence in knowing how to run a social media campaign for an expert and why it's so different than other businesses.
Content Planning: Create a schedule of content that will have the most effective outcome for the expert to grow their practice.
Webcasts: Identify the most effective way to grow your experts' list online. Perfect for all levels of expert, from startup to seasoned.
Speaker Marketing: Learn how to market your expert with the most effective collaterals required
Podcasting: Uncover how to effectively create a powerful podcast and leverage the content your expert creates
Referral Marketing: Explore how to create word of mouth marketing for your expert and how to keep gaining more
LinkedIn: Learning how to use one of the most powerful social media tools for business growth. This one is key to moving from an expert to an influencer
Website Marketing: Knowing what needs to where, how to identify the key metrics for sales from the website is one of the most important marketing activities for your expert.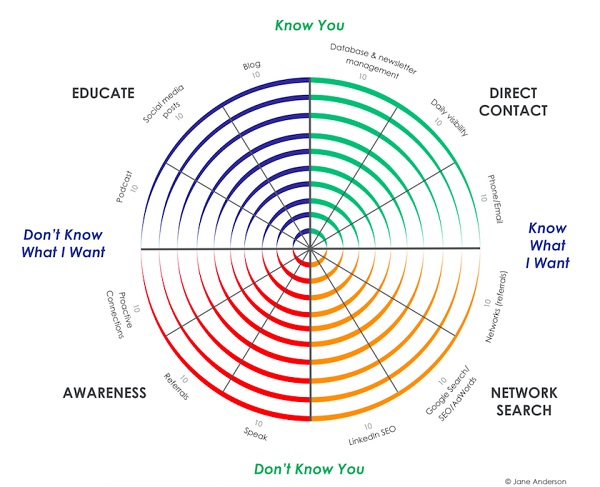 This Expert to Influencer Masterclass Includes:
Access to the flipped classroom and Expert to Influencer online program (valued at $5000)
1 Day Face to Face Workshop with Jane (valued at $1000)
Access for personal use of the Influencer Indicator Diagnostic (valued at $2500)
Access to the Connect LinkedIn for Lead Generation online program (valued at $500)
12-month standard access to the Certified Practitioners Directory.
Access to Jane's Private Personal Branding Facebook Group (valued at $1000)
A copy of Expert to Influencer and Connect books (valued at $60)
Access to monthly webcasts and updates (valued at $6000)
50% off any future face to face E2I workshops
Total Value: $16,000
Launch Special Investment: $795+GST
After completing this program you will:
Have access to and undertake the Influencer Indicator, the world's first diagnostic measuring marketing gaps that prevent experts in their industry from growing their practice.
Have the ability to identify the specific marketing gaps holding you back from business growth.
Know the activities that need to be undertaken in a clear sequential order and empowers you to take the lead in these tasks.
Keep track of your own progress.
Integrate your current software programs into the influencer activities.
**PLEASE NOTE:
If you encounter any issues with payment, call us on 07 3841 7772 so we could process your card manually.
Terms and Conditions: 
If unable to attend the workshop and you provide 14 days notice you will receive 50% refund.
If unable to attend the workshop and you provide us 7 days notice you will receive a credit to use towards an alternative program.
---
What some have said…
"I've spent 12 months working with Jane to grow my influence through a stronger personal brand. Jane's superpower is identifying your uniqueness and amplifying it. She will build a strong foundation and hold you accountable to the critical actions. Jane's commitment to my success was absolute; she saw more in me than I saw in myself. Because of working with Jane, I have been braver than I knew I could be. I've achieved more, faster than I thought possible. If you want to be a woman of influence, you need Jane Anderson in your life!"
"Before working with Jane Anderson I was really doubting my choice to run a business. Despite having the skills and knowledge to create amazing work for my clients I just wasn't able to translate that into a successful business. Jane has shown me how to connect with my audience in a way that suits them and builds trust. She has also shown me how to effectively nurture existing business relationships to grow my business quickly.
It's now 4 days into the new month and I have only 3 days of availability left to book in. On top of that my average sale has increased between by 25% to 100%. And that is not from simply increasing prices, it's from being able to communicate with my clients on what services I can provide to them, it's educating them on what is best for their business and on how to leverage their time and investment with me."
"Within four weeks of making a couple of modest tweaks, Jane Anderson's advice led to me increasing online revenue by more than 10x! Simple, clear, direct strategies that increase impact and influence."
Justin Coulson, PhD
Client | Author:"9 Ways to a Resilient Child" and "21 Days to a Happier Family" | Honorary Fellow, Centre for Positive Psychology, Graduate School of Education, University of Melbourne
"I love Jane's work, and I love who she is as a person. She takes her own medicine – her profile is ranked in the top 1% of LinkedIn worldwide, and Feedspot recently rated her blog at #23 in the top 100 most influential branding blogs globally. She's my go-to person for any thought leader who needs to improve their brand and needs to get in front of people in a new market. She's also the person who supports me around my profile and branding – I feel very fortunate to be her client. More than that, she's an inspiring person who is a pleasure to work with. Not only is she the best in Australia at what she does, she's generous, straight, and brings joy to her work."
"Jane is an extraordinary thought leader. Her work on presence and impact helps us stay real and connected in a crazy online world. Jane is the real deal, her work is measured and substantial."
"Jane is a refreshing and contemporary expert on all things 'presence.' Whether it's your branding, your LinkedIn profile and optimising its use or how you are perceived in your market. Her intellectual property, born from extensive experience makes her stuff just 'pop'! It's clear, insightful and a bit of a game changer when it comes to getting noticed for the right things…no matter your field or industry."