Date/Time
Date(s) - 12/09/2019
9:00 am - 4:30 pm
Location
Manufacturing Technology Centre
Categories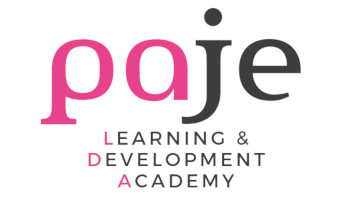 Overview
Create a focused and achievable marketing strategy for your business. Gain a deeper knowledge of how to optimise and gain more from LinkedIn, Facebook, Instagram, Twitter, Youtube, Google+ and more. Achieve results in marketing, advertising and business development by mastering current techniques on social media Learn the shortcuts and tips to improve your social media knowledge and efficiency. Learn how to manage a crisis / incident on social media
This full day workshop is designed to take a more in-depth, live and interactive look at some of the social media platforms such as LinkedIn, Facebook, Instagram, Twitter etc. which work from a business to business perspective.
Bring along your laptop or device and make some updates to your social media as we work together throughout the day.
We will also be exploring social advertising in more detail during the day and starting to develop a social media strategy specifically for your business.
Target Audience
Anyone in the business who either directly manages social media content or oversees the social media strategy
Course Content
Marketing Strategy & Content Planning –
An interactive session in which each delegate will start to develop a social media strategy & a content plan. We will explore which platforms work for your business, where to find your customers online, and other important steps to achieve success online.
LinkedIn, Facebook, Instagram & Twitter for High Growth Businesses –
This live section of the day walks delegates through LinkedIn, Facebook, Instagram & Twitter. We will be explaining how you can optimise your profiles and pages to make social media work for you and organically draw potential clients to your products and services. You will have the opportunity to make some basic updates during the session.
Social Advertising –
In this section we will be looking at where to start with advertising, how to find the right audiences, which adverts to use for different scenarios and how to measure your results.
Throughout the day we will also be including –
Social media shortcuts, tools & tips to improve efficiency; content creation hints, tips, apps, websites and ideas to help you make professional, head turning videos and graphics; effective strategies to manage your customer services, reviews, recommendations and, if required, crisis management.
Trainer – Janet Bebb, Social Progress
Janet is a specialist Social Media Trainer voted as one of the UK's Top 50 Business Advisers. Having previously worked for Business Link as a Business Adviser and coming from a strong customer service-based background, Janet definitely knows what she's talking about when it comes to business and social media!
Janet has delivered social media training all across the UK and helped individuals (and teams of employees) get to grips with social media for their business. Training covers Facebook, Twitter, LinkedIn, Google Plus, Pinterest, Instagram, blogging, Social Media Strategy and more.
---
Terms and Conditions
Cancellation by an Attendee
Up to 4 weeks prior to the course – you can cancel your place on the course and your prepaid fees can be transferred to another course.
Less than 4 weeks prior to the course – no refund, no transfer of fees to another course.
Cancellation of a Course
Unfortunately, there are times when it is necessary for us to cancel a course.  We may do this up to four weeks in advance of the course, if delegate numbers are not sufficient.
If we cancel a course, we can transfer you to another course of your choice or refund you the course fee.
Please do not make non-refundable reservations for accommodation or travel to a course in advance of four weeks of the course date.
If you have an queries regarding the course or if you wish to discuss our multiple delegate packages, please contact us on 07402 30 85 64 or [email protected]