Date/Time
Date(s) - 07/08/2019 - 02/12/2019
6:00 pm - 8:00 pm
Location
Hero City
Categories
About the workshop
This is a live ongoing workshop. When you come to this workshop, you work on tasks that you would not do otherwise. The workshop heavily relies on doing (yes, just like the www.Fiver.com advertisement campaign). The instructor of the class provides general guidelines, however, the execution of the tasks is the responsibility of the attending students.
The Workshop follows a long online marketing curriculum. When you come to class, you work your way through the curriculum at your own pace. You do however have the support of fellow attendees in helping you market your business.
Who is this workshop for? 
Ideal for small businesses, entrepreneurs, individuals with a main or side hustle. 
This is a very practical class. Students do the work, the instructor provides guidance. 
Who is this workshop Not for? 
This is not a heavily theoretical workshop. So, if you are looking to have a career in marketing and would like to learn some skills that you can put on your resume, then this class is not for you. Students who come to this workshop already have a business that is in need of marketing. 
Collaborative Approach
Attending this class requires that you are able to and willing to work with the other students in the class. This means that you should be willing to reciprocate the support you receive from the class. Success in this class is heavily dependent on your willingness to help others implement their ideas. The process of helping each other is managed by the class instructor. 
The Process
We do things in this workshop that are necessary for your internet success. The tasks we conduct require collaboration, meaning, that as an individual, you will not be able to do these tasks by yourself. Many of these tasks can also be considered as boring. By coming to this class, you are actually making a commitment to take steps that you might not have taken otherwise. 
So, if you are willing to spend the time to do the things that are necessary for your business and require the support of a group then come to this class. 
The Curriculum
Students do the work, the instructor provides the guidance. There are general principals that the class follows, however, the curriculum is not rigid.  
How many workshops do I need to attend?
You can attend as many as you like. With each workshop, you will be contributing to your online presence. And doing things that are necessary for your overall success. 
---
Please remember to bring your laptop! 
---
About the instructor

You can learn more about me by visiting the following links: 
Latest project (a web development service in San Francisco): 
Portfolio of work:
https://www.mouth-wash.co/portfolio
Personal website:
Github:
Linked in profile:
https://www.linkedin.com/in/adil-ahsan-24a1b547/
---
 Tools of the trade
---
Following are some entrepreneurial tools that you can utilize to improve your internet experience.
---
C-Panel Hosting:
This service gives you an ideal control on your website's hosting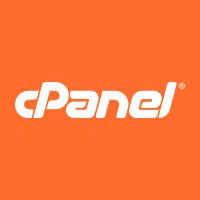 Link: https://www.greenpanda.co/products/cpanel
---
Wix:
The basic web development tools are free on Wix. Make a Wix Website

Link: http://wixstats.com/?a=25768&c=389&s1=
---
Shopify:
Are you looking for an E-commerce platform? Shopify solves a lot of the challenges associated with creating an online store. Check it out.
Link: https://www.shopify.com/?ref=mouth-wash
---
Constant Contact:
There are some really good email services out there. However, if you are looking for a company that will work with you closely in setting up a robust email campaign then use Constant Contact.
Link: https://constant-contact.evyy.net/c/1396552/531930/3411
---
---
 Please remember to bring your laptop!
---
~~~
Some useful links:
About Mouth Wash: 
Mouth Wash is a web development service based in San Francisco. Service offerings include web development, search engine optimization, and digital marketing.
About Startup Saturdays: 
We offer awesome classes in San Francisco. You can always see our up to date schedule on the following link: http://startupsaturdays.eventbrite.com/